Take the Tour
BDSM Chat Rooms for Everyone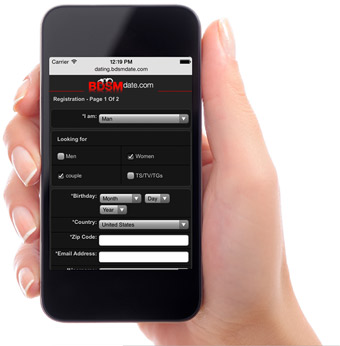 BDSM Chat for Kinky Women & Men
Anyone who is familiar with the BDSM lifestyle already knows that safe play is all about eliminating any risk before you start a scene. Establishing a simple safe word, clearing away unsecured items or unwanted onlookers – and the online dating aspects of BDSM play are exactly the same. That's why BDSM Date provides chat with zero commitment, so you can meet members and see everything with eyes open from the start. Your comfort is the key to the success of our entire BDSM community and we work diligently to secure it every day.
So Many BDSM Dating Members On The Scene
In large cities or at special events you may see a crowd of BDSM enthusiasts once in a while, but in smaller regions and rural areas finding a new playmate can be a much more arduous task. That's why BDSM Date has become an essential online tool for so many Doms and submissives around the globe. Thousands of diverse and interesting role-players are ready to meet for BDSM hookups now.
Video Broadcasts For Voyeurs And Exhibitionists
Anyone with a webcam is welcome to create a BDSM video broadcast of a private scene. This opens up a world of possibilities for consensual role play, extroverts, voyeurs, experts and novices to visually connect online. Are you someone who wants to see, or be seen? Ready to share yourself, or looking for ideas based on what others are sharing right now? It's all up to you as a new member of our BDSM community.